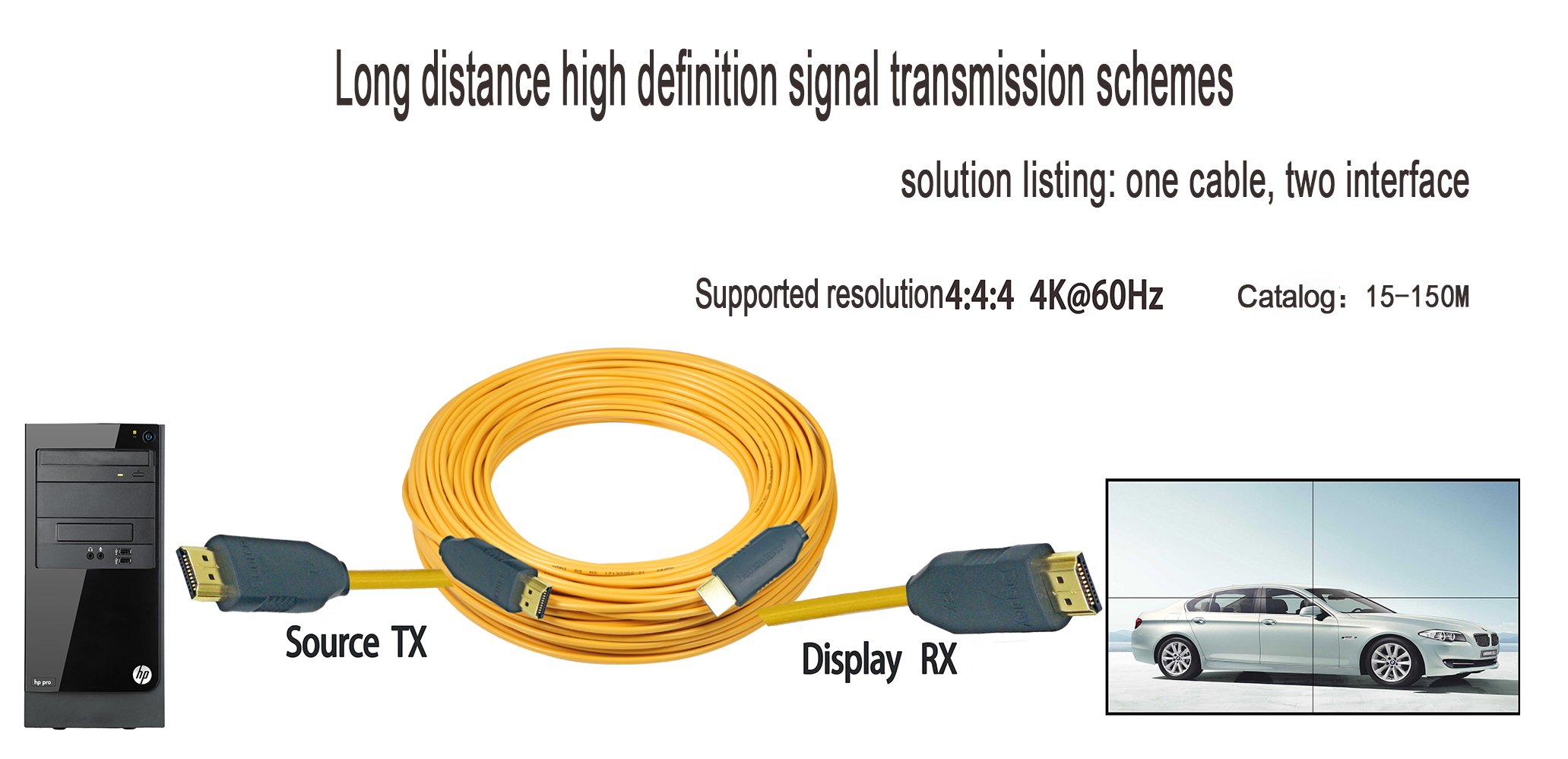 1. HDMI AOC 2.0 S

series , 18 Gbps ; power consumption≦ 250 mW; 4096X2160@60 Hz, 4:4:4.

2. The AOC are fully shielded, photoelectric modules are encapsulated in metal fully shielded inner shells. length:10- 150M.

3. Using pass-through technology, plug and play, better compatibility.

4. HDMI plugs are made of PVC exterior injection moulding. They have three sets of general installation marks: "TX/RX", "Source/Display"etc. The product is directional and cannot be installed incorrectly.

5. No need external power supply, the Source port takes 5V power supply from the HDMI port of the host device , and the copper wire of the hybrid cable supplie power to the photoelectric module of the Display terminal.

6. Audio and video signals are transmitted by optical fibers, which ensures that the signals are authentic, non-attenuation and perfect audio-visual effect.

7.Support audio return :ARC (within 50 meters).

8. No support for ethernet, support HDCP2.2; 1.4; HDR function.

9. Protective sheath: Huawei yellow as a warning color; Imported TPE material is used.

10. The fiber cables are light, thin and soft .